Diljit Dosanjh's new private jet! Know more!
The Sensational person known to be winning the hearts of people through his mastering voice, Diljit Singh has added up yet another big luxury feature in his goods. Diljit Dosanjh the Punjabi singer and actor have bought himself a Private jet which is just awesome and quite a feat to be. Diljit has taken away many hearts by his performance in the films like Udta Punjab and Phillauri, where his work was very much appreciated and the actor through his awful voice has made his songs hit and loved by so many fans all across. Getting the right side of Fame, the actor is also seen judging the reality Show on the Colors TV Channel, the Rising Star, where his charm is mesmerizing and so much addictive.
The Thug Life swag!
On buying himself a new Private jet, the Singer-actor has shared this news with his fans himself on the Twitter account. On his Twitter handle, he posted pictures of his new machine and new add-on in his cap. He also tweeted further saying, "New beginning starts with private jet". Well, looks the actor has firmly stepped his right foot forward in the industry which his taking reached another level of success and luxury. Being extremely happy on getting himself a private Jet, the Thug life swag was also seen on the Snapchat video made by the actor expressing his overwhelming joy. This news has brought him into the limelight at no time and he is enjoying all the status and attention he is getting in this industry.
On posting about his new addition range of luxury, his fans were very happy and started to congratulate the star for his new range of collection. Owning a private jet is a way new luxury that is been enjoyed by the Punjabi actor right now. The good looking and Charming Diljit is all in sight to prepare for his world Dream tour which is likely expected to begin in Vancouver on 6th May 2017. He will further travel to North Land Coliseum on 13th May followed by the Centennial Concert hall hopping in on May 17th. Not stopping here, he will further visit the Powerade Centre in Toronto on 22nd May 2017. Great Going with the plan Diljit and you truly deserve all the luck and happiness in the world. Stay connected with us for more updates and details.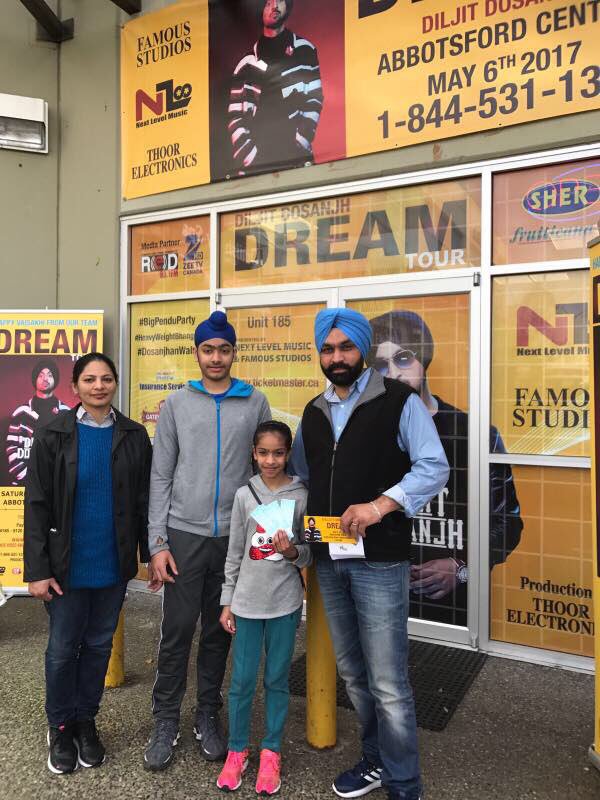 Published by Mamatha on 21 Apr 2017