Saif Says, Taimur Looks Like Chinese Mangol Version Of Kareena. But Why?
Get Daily Updates In Email
Taimur is one of the most famous babies of B-Town. And he is also most praised kid. This toddler has huge fan following just like other big celebs. He will be 1 year old in December and theirs an excitement how his Parents Mommy Kareena and Daddy Saif will celebrate his birthday.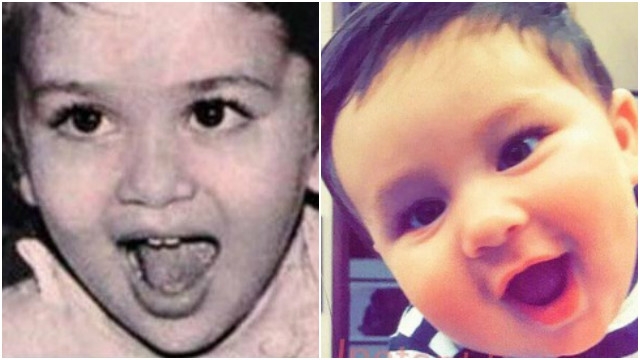 But their was always this curiosity, that Taimur actually looks like whom? Like Mommy or Like Daddy?
Saif cleared this confusion in one of his recent interview, he said, "Some days he looks like her, some days he looks like me. He looks like a Chinese version of her. Let's say Mongol," he said.
Saif very well knows how famous his toddler is. In earlier interview he said, "Taimur will have to be aware that he is being watched all the time. He will have a lot of privileges as well. I think life has a wonderful way to balance it out, so if he has all the wonderful privileges he will also have certain responsibilities."
"There will be certain expectations out of him. Maybe all that will force him to become an actor. I hope that with the right guidance, maybe he will find his calling in another field," Saif continued, "I'm worried about him in the sense that he has already become a star, and that people love him so much. There's going to be pressure on him. Bad luck he'll have to figure out himself."
Well now we know he looks like whom, right?
Published by Shalvina Lokhande on 13 Oct 2017