Video: Salman Khan tries crazy stunts in the middle of the night during his shoot
Get Daily Updates In Email
Salman Khan is again ready to leave an inspiration for his fans worldwide. He never fails to surprise the audience with his moves.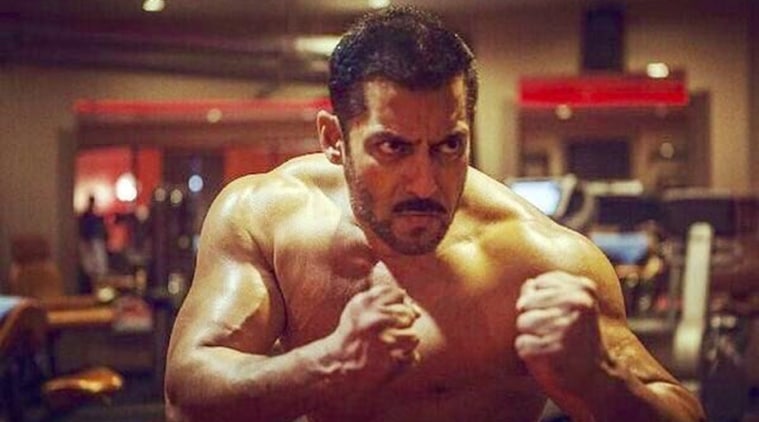 See Salman Khan doing a backflip which is one of the very difficult moves. Your mouths will open in awe once you see the video that too in the middle of the night.
Ali Abbas Zafar shared a video of Salman attempting a backflip at 2.am in the night. This video was taken during the shoot of the already released movie of Sultan. Now we know why this actor has such a huge fan following. You will be amazed to watch this video where Mr Khan does this stunt like a pro. The video is taken in a slow-motion. He does not take any re-takes. It is just a smooth jump with two guys helping him from the sides.
This should set your mood right to keep your Monday blues at bay.
Here is the backflip video:
Salman is dedicated to his fitness. He strived very hard to stay fit during the shoot of Sultan where he played a wrestler for the first time. The results were seen in the film itself. He was all about setting a new benchmark for himself by pushing the limits beyond expectations.
Ali and Salman will be reuniting yet again for Bharat, the film which is currently in its pre-production stage. Ali even tweeted about the latest development saying, "We are in full flow with preproduction of #Bharat the film, lots of exciting news will come your way soon….baaki Aaj Sunday hai.. enjoy."
Salman makes us more motivated to stay fit and healthy. Age is just a number for him. It is a matter of mind over matter. If you don't mind, it doesn't matter!
Published by Minal Gupta on 16 Apr 2018