10 Inspirational Things Happened In The Year 2018
Get Daily Updates In Email
Published by Admin on 18 Sep 2018
2018 will also be over after 3 months. But nevertheless, 20018 witnessed some of the most remarkable events. From path-breaking judgements like the striking down of  Section 377 to the greatest gestures of humanity in the aftermath of the Kerala floods.
Here is a list of top 10 news things that were amazing this year:
#1
A sub-inspector named Lokendra carried a 55-year-old pilgrim suffering a mild heart attack on his back for two kilometres uphill.
#सब_इंस्पेक्टर_लोकेन्द्र_बहुगुणा_की_इस_मानवता_को_सलामUttarakhand Police की मानवता का एक और उदाहरण कल मंगलवार को…

Gepostet von Uttarakhand Police am Dienstag, 5. Juni 2018
#2
Gopalkrishna Patel, the principal of Nava Nadisar Primary School in Godhra decided to take education to various neighbourhoods of his Godhra village to help students who can't afford school.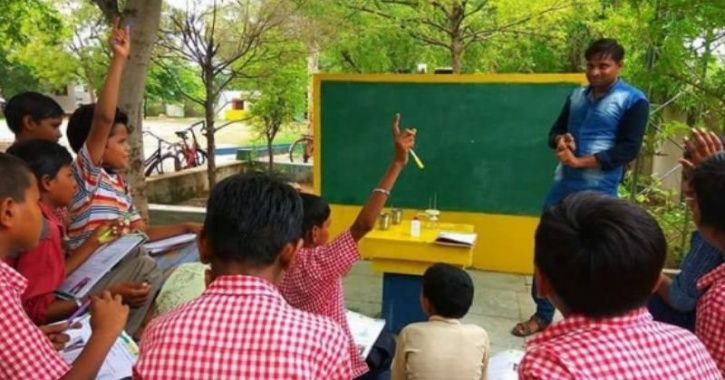 #3
A video of a Muslim man offering Namaz in a Gurudwara is what our society needs today.
Have a look at the video below:
Yesterday (20/8/18) , a muslim brother spotted doing Namaz in Gurdwara Sahib Bercham Ipoh.Probably he couldn't find a mosque and drop by Gurdwara to complete his Namaz. Powerful, God is One.

Gepostet von SikhInside am Dienstag, 21. August 2018
#4
The 41st Battalion of the Indo-Tibetan Border Police has restored faith in humanity in the best way possible. They carried a pregnant woman on a stretcher to a hospital that was five kilometres away from her village in Chhattisgarh.
#5
Mohanan, a resident of Poonjar in Kottayam District, Kerala and lives on alms, walked four kilometres to reach the house of a local politician to give all his earnings. TM Rashid, a former corporate initially gave Mohanan a Rs 20 note when he came to his house, thinking that the latter was there to beg for money. Instead, the man donated whatever he had to CMDRF in light of the floods that ravaged Kerala.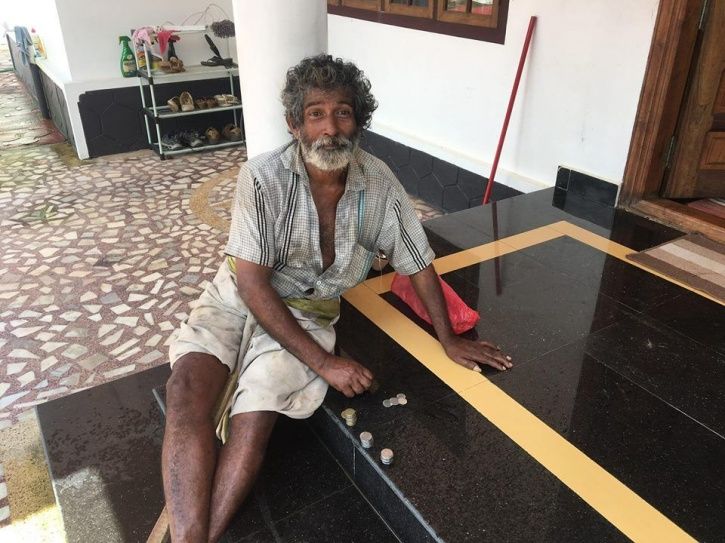 #6
In a Facebook post that has gone viral, Arnab shares his story of accepting his sexuality and sharing it with the world. "Sexuality is a part of your identity and not your identity. Everyone takes their own time to accept themselves; thereafter, it's a journey of self-awareness and owning your personality traits.
#7
The residents of a  house where Naval ALH piloted by Cdr Vijay Varma recently rescued two women painted a big thank you note for the world to see.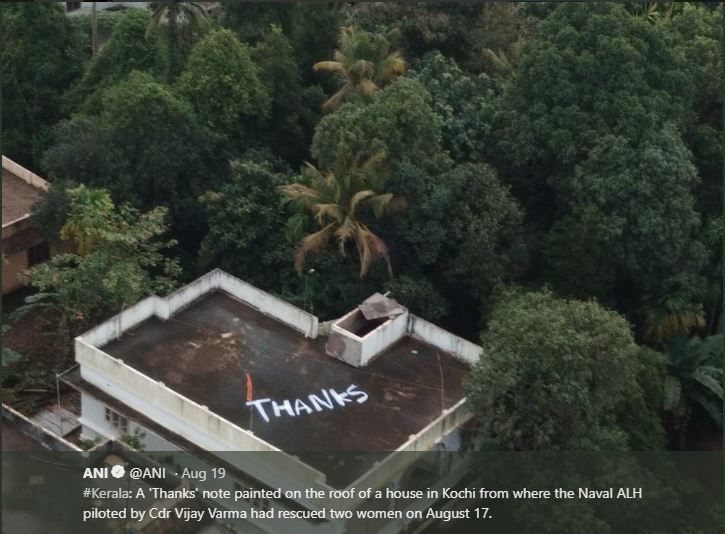 #8
The father of a six-year-old who was trapped inside a waterlogged building in Manikpur took it to Twitter to seek help from Palghar police, and they came to the rescue. When the constable reached the house, their condition was deplorable, so he wrapped the baby in blankets and marched out.
#9
Sprinter Hima Das scripted history by becoming the first Indian woman athlete to win a gold at the world level as she clinched the top spot in the women's 400m final race in the IAAF World Under-20 Athletics Championships.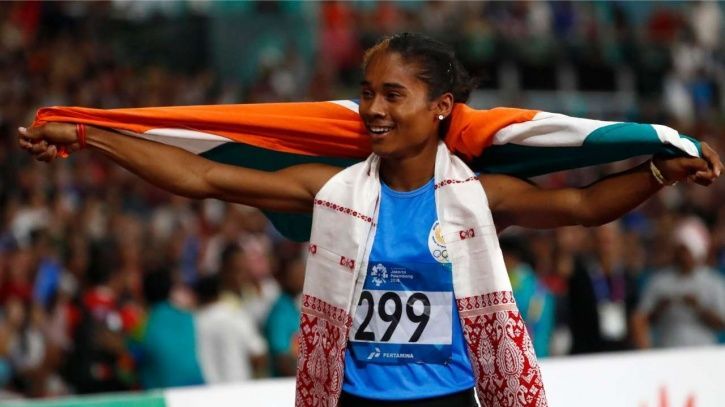 #10
Anshdeep Singh Bhatia was inducted into the security team of US President Donald Trump created history by becoming the first turbaned Sikh to be appointed to this post.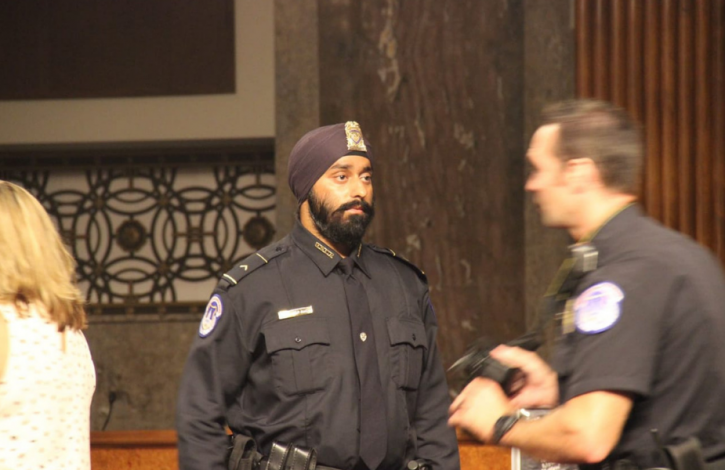 Isnt this amazing?