7 Evergreen Quotes From Yeh Jawaani Hai Deewani About Friendship, Career And Love
Get Daily Updates In Email
Published by Admin on 05 Aug 2018
Ranbir Kapoor is the current Casanova in the Bollywood and the most eligible bachelor in the industry. With movies like Wake Up Sid and Tamasha, he has shown his skills and talent. With the success of Sanju, he is currently the most bankable young actor in the industry.
Deepika Padukone is the current number one actress in the industry and with movies like Padmaavat and Bajirao Mastani, she has proved her position in the industry.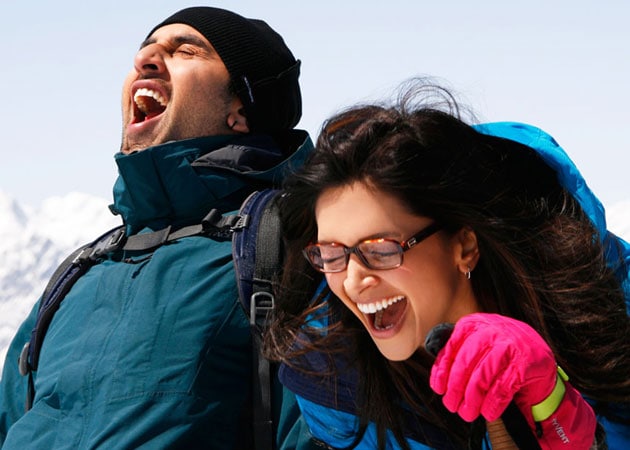 Years ago, when both Ranbir and Deepika were new in the industry, they dated each other for some years, got into a relationship and then broke up. This broke Deepika from inside because she was cheated by Ranbir. Things changed slowly, Deepika excelled in her career exponentially and Ranbir got into a relationship with Katrina and things started going fine for both.
In 2013, Deepika and Ranbir worked together in Yeh Jawaani Hai Deewani which became the all-time favourite film of youth. The film was a fresh blend of friendship, comedy, friendship, love for dreams and romance. Have a look at some evergreen dialogues from the film.
Dreams
I want to fly, I want to run, I even want to fall … I just don't want to stop

Study till 22, a job at 25, girl at 26, kids at 30, retirement at 60 … and then wait for death … who wants to live such a boring life.
Romance
Do you know how dangerous your smile is? … if I had a heart, then I would have definitely lost it on your smile

Were you this beautiful earlier too or … did time do a beautiful injustice?
Marriage is lentil rice for 50 years till you die … there should be a little bit of minced mutton with bread, chicken drumsticks and hakka noodles in life, right?

Girls like you are not made for flirting … they are made for love.
Friends
Memories are like a box of sweets … once it opens then you can't eat just one piece.
Stay tuned to Laughing Colours for latest news and updates.