Former Australian Skipper Steve Waugh Says Kohli has Got The Game To Survive Anywhere
Get Daily Updates In Email
Published by Admin on 10 Aug 2018
Cricket is one of the best and most loved sport in the world. One of the biggest reason for this being the three main formats that are ODI, T20 and Test Cricket. While ODI and T20 have become normal and less thrilling except for the world cup, Test match has always been thrilling and often test the real skills of players.
Recently, the former Australia captain Steve Waugh has heaped praises on the Indian skipper, claiming that he can survive anywhere with his "best technique". Virat scored most runs in the last test in Indian team but could not win the test due to lack of efforts of rest of the team.
"He (Kohli) has got the game to survive anywhere, I think he's got the best technique of anyone in world cricket," Waugh said as quoted by cricket.com.au.
Waugh also compared the 29-year-old Indian with South Africa batting great AB de Villiers, who retired from international cricket in May this year. "He and AB de Villiers have got the best techniques, and AB de Villiers is not playing Test cricket so that makes him (Kohli) the stand-out player."
He scored 149 and 51 runs in successive innings of the Test match that England won to take a 1-0 lead in five-match series.
Waugh also mentioned Smith, who is currently serving a 12-month ban for his involvement in ball tampering scandal in March. Hailing his hunger for runs, the Australian added, "I think Steve Smith is probably the hungriest batsman but he's obviously not playing for 12 months, so Kohli really is the premier batsman in world cricket."
Ahead of the Lord's Test, which start has been delayed due to persistent rain in London, Waugh said Kohli is a big occasion player.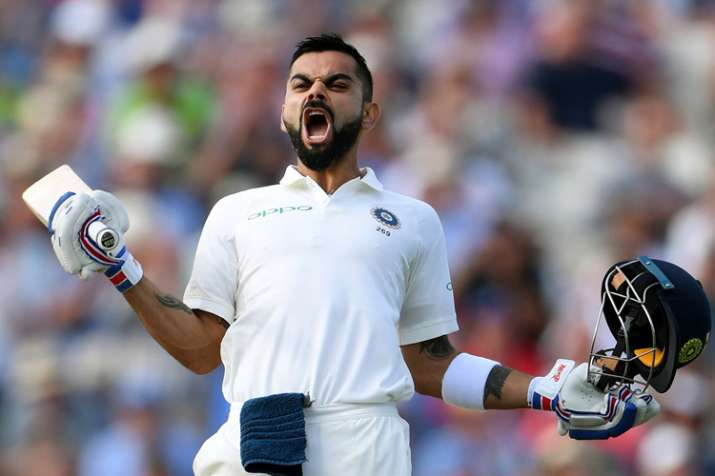 "And he likes the big occasion. Like (Brian) Lara and Tendulkar and (Viv) Richards and Javed Miandad, and all the great batsmen, they want the big occasion and that brings out the best in their cricket," he commented.
England won the first test by 31 runs but Virat was widely praised for being the one man army and trying to win the game even when luck was not favoring the team. The second test began yesterday but washed off due to rain in London. India looks forward to the second day of the test today.
Stay tuned to Laughing Colours for the latest sports updates.