All the doubts cleared about the coming vaccine
Get Daily Updates In Email
Published by Stuvi on 05 Jan 2021
An year has passed since we started facing the current situation we are in. We all have become impatient to just enter into the old normal. Countless efforts and struggles we passed on and the time has come to answer the opponent. India is making a benchmark impact in the field of producing effective vaccines.
With the arrival of vaccines, we are all waiting to see the wonders they create. But we are still happy mixed with fear. We are afraid because of the oceans of questions tiding in our mind. There are many factors which are making our mind think over its use and application.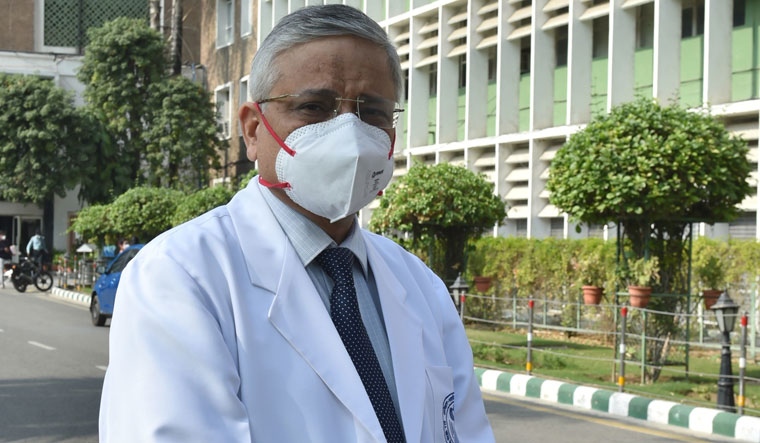 The question is all about its doses and side effects. When there was no hope, people were hoping for a powerful vaccine and when the vaccine has arrived, people are doubting about its efficacy. To wash out the doubts arising in the minds of people, the director of AIIMS, All India Institute of Medical Sciences, Randeep Guleria, made an announcement. He gave an explanation addressing the process and concern guidelines related to the vaccine.
Will it be mandatory to take the vaccine?
The vaccine will be voluntary. However, it is advisable to complete the vaccine schedule in order to protect ourselves, our near and dear ones, our close contacts, family members and co-workers.
2. Is registration with the health department mandatory?
Registration is mandatory for vaccination. The information on the session site (where vaccination will take place) to visit and the time will be shared with the beneficiary only after registration.
A mobile phone application is being created to get registered.
3. What documents does one need for vaccination?
Documents such as driving license, health insurance, smart card issued by the Ministry of Labor, MNREGA guarantee card, MNREGA job card, official identity card issued by MPs, MLAs, PAN card, passbook of bank or post office, passport, pension documents, service identity card issued to employees by central/state government or public limited companies, and Voter ID cards can be used for registration.
4. How will beneficiaries receive information about the date of vaccination?
Following online registration, beneficiaries will receive an SMS on their registered mobile number specifying the date, place and time of vaccination. On getting the dose of the vaccine, the beneficiary will receive an SMS and after all doses of vaccine are administered, a QR code certificate will also be sent to the registered mobile number of the beneficiary.
5. Are there any preventive measures and precautions that one needs to follow at the session site?
You should rest for at least half an hour after taking the vaccine. Any symptoms or discomfort must be reported to the nearest ANM or ASHA worker.
6. Will the vaccine be safe?
Safety is the most important factor, and all standard precautions as have been followed in the past for giving vaccine approval will be followed here too.
We hope for the positive effects of the vaccine. And pray that this situation gets over soon.