India vs England Test 4: England Wins By 60 Runs And Lead Series With 3-1
Get Daily Updates In Email
Published by Admin on 03 Sep 2018
Yesterday, in a not-so-thrilling match between India and England, England easily marked a win with 60 runs. After some hope in the third test, the questions on Kohli's captaincy and Shastri's coaching are raising again. The players are also being criticized for not giving any fight once captain Kohli goes back to the pavilion.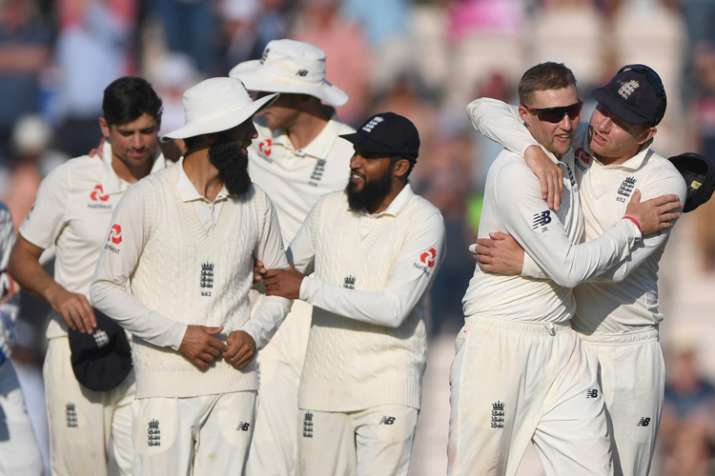 Virat Kohli and his men are being criticized again for the fact that they were beaten by one of the weakest teams in recent times. An ageing bowling attack of Jimmy Anderson-Stuart Broad along with off-spinner in Moeen Ali (5/63 and 4/71) irritated the Indians just like they did during the 2014 series.
Under Shastri-Kohli duo, India has lost in Australia (where MS Dhoni captained in two Tests), in South Africa and now in England.
Talking about yesterday's innings, it was never an easy chase but what frustrated all and sundry was the irresponsible batting by the middle and lower order, who gave up without a likeness of a fight after a 101-run fourth wicket stands between skipper Virat Kohli (58, 130 balls) and his deputy Ajinkya Rahane (51, 159 balls).
The future of team India in the match was quite clear when India was reduced to 22 for three in the first hour with KL Rahul (0), Shikhar Dhawan (17) and Cheteshwar Pujara (5) being dismissed shamelessly.
Rishabh Pant (18) proved his critics right as he failed to restrain his impetuosity, going for rash lofted shot to be holed out by the only man in the deep. Hardik Pandya (0) is far from the finished product as far as all-round capabilities are concerned. Ravichandran Ashwin (25) did put up a fight in the end but that wasn't enough with Sam Curran dismissing him to win the series for England.
The inconsequential final Test will be played at the Oval from September 7.
Stay tuned to Laughing Colours for the latest sports news and updates.