Indian Skipper Virat Kohli Becomes 4th Indian To Have 200 International Catches
Get Daily Updates In Email
Published by Admin on 31 Aug 2018
Indian skipper Virat Kohli has surely evolved as a player in last four years and has become a superstar in the world of cricket. Kohli had faced a tough time against England in 2014 but his latest scores in the first test against England has proved that he has come a long way since then.
Recently, Virat Kohli scored a double century. No its not with a bat but with the bowl. The Indian Skipper recently completed 200 international catches. He is only fourth Indian to achieve this after Rahul Dravid(334), Azhar(261),  and Sachin Tendulkar(256).
India is a cricket loving country and all the eyes in the country were curiously watching the thrilling fourth test match between India and England at Rose Bowl, Southampton.
Kohli caught the wicket of England wicketkeeper Jos Butler and provided the number of 200 catches in international cricket. While winning the toss first to bat, England's entire team was all out on the run. Virat has caught the catch of two English batsmen in this.
Captain Kohli grabbed the catch of opener Elster Cook on the ball of Hardik Pandya, and then caught England's wicket-keeper Jos Buttler with a double century (200 catches) in international cricket after catching Mohammad Shami's ball.
The 29-year-old Kohli has taken 101 catches in 211 one-day internationals, 32 catches in 62 T20 Internationals and 67 catches in 69 Tests.
In the five test series between India and England, India is trailing 1-2 to England and so Kohli's team is determined to win the current test match. England won the first two test and India won the recent test 3 with a good margin. England was completely stunned in the first innings of test 4 and India has now scored 19 runs till yesterday.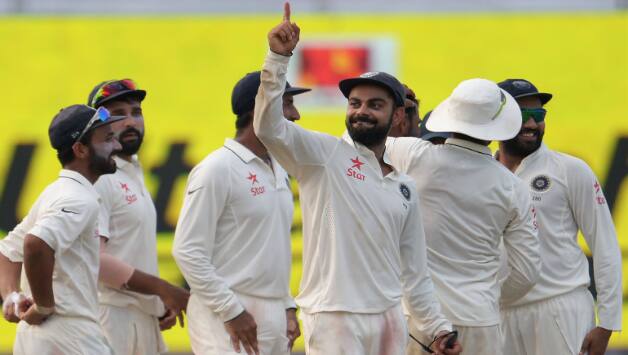 The fans are very excited to watch what Indian team does with their bat after they did wonders with the ball.
The next test details are as follows:
5th Test: September 7
Venue: The Oval, London
Stay tuned to Laughing Colours for the latest sports news and updates.