Jasmin About Beau Aly's Family: 'I Feel Blessed That We Are With Our Loved Ones In A Tough Situation'
Get Daily Updates In Email
Published by Ricky Tandon on 29 Apr 2021
Jasmin Bhasin and Aly Goni are currently stealing the hearts with their recently released music video, Tu Bhi Sataya Jayega. Both of them have amazing chemistry that is being showered with love across all platforms and their fans are very happy. It was during the television show Bigg Boss 14 that Jasmin Bhasin and Aly Goni confessed to having fallen in love with each other.
Aly Goni has always been open in his mind about the fact that he feels for Jasmin. Meanwhile, Jasmin Bhasin took her own time to reveal her feelings. While both of them were inside the house of Bigg Boss 14, Jasmin revealed about having fallen in love with Aly. After the Bigg Boss 14 show, Jasmin Bhasin and Aly Goni flew to Jammu Kashmir, which is the hometown of Aly. The couple has been staying there for months now.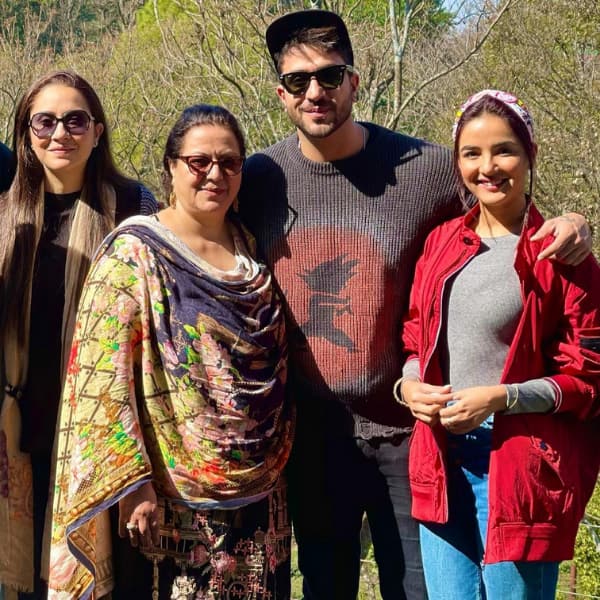 In an interview that was held recently, Jasmin Bhasin was asked about her staying with Aly's family in Jammu Kashmir. To this, she responded that she had known Aly's family for years now and that their relationship is not a formal type as of now. Recently, Jasmin Bhasin was seen making Iftaari with Aly and his family. When asked about it, she said that it was always fun to be around family, friends, and the people you love. During this time of the pandemic, most people are suffering from loneliness. She believes that she and Aly have made the right decision to come to Jammu so that they do not go through the emotion of loneliness.
Talking about it, Jasmin told, "It's always fun to be around family, friends and the people you love. During this pandemic, most people are suffering from loneliness, being alone, or being locked into houses. Touchwood, fortunately, we made the right decision and came to Jammu to Aly's family and because of that, we are not going through the emotion of loneliness. We are happy that we are around family and friends and it's lovely. I feel fortunate and it's a blessing that in such a tough situation and the time we are going through we are with our loved ones."