Kal Ho Naa Ho Fame Frankie Ramdayal Aka Dheepesh Bhatt Is Married Now
Get Daily Updates In Email
Published by Ricky Tandon on 04 Apr 2021
From the character of Jaswinder 'Jazz' Kapoor to Kantaben, the housekeeper who gets scandalized by what is considered as homosexual displays of love, the supporting characters of the popular Bollywood movie Kal Ho Naa Ho stills stays in our mind. One such character from the movie that still sticks on to our mind is Frankie 'Ramdayal', who is the cool DJ that King Khan's character Aman sets the character Seetu played by Delnaaz Irani up with.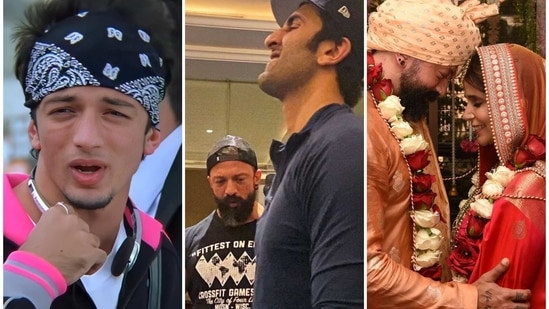 The character Frankie became so popular, but Dheepesh Bhatt quit his acting career after just one movie. Now he is enjoying his string and success as a celebrity trainer and he is very much difficult to be recognized from the time of Kal Ho Naa Ho. As per his Instagram handle, he is now the fitness coach to actors such as Ranbir Kapoor, Aamir Khan and Jacqueline Fernandez. Dheepesh Bhatt has also kick started his first cross-fit gym in India, named Cross Fit Om Box.
Dheepesh Bhatt has now got a ripped physique and we can see him having several tattoos, which include tributes to Lord Shiva. He is also popularly known as "Shivoham" on social media platforms. And Dheepesh Bhatt has a lot of fans on social media and he regularly keeps them updated through his social media channels. And if you are seeing him after a long time, then you will be amazingly stunned to see his amazing transformation when compared with the way he looked in the Kal Ho Naa Ho movie some time back.