Krrish Vs Thanos Meme Are Trending On The Internet And Are Making People Go ROFL
Get Daily Updates In Email
Published by Admin on 24 Jun 2018
Marvel's most ambitious project Avengers: Infinity War released this year and has made a havoc in the world of cinema and has also become the fourth movie to cross $2 Billion mark at the global box-office. The film gave goosebumps to fans right from the Marvel Studio introduction because it was with minimal music for the very first time which indicated something bad is coming.
At the end of the film, fans literally skipped heartbeat with totally unexpected and shocking climax of the first part of 'two-part Avengers film'. Fans say that the latest Marvel movie, Antman and The Wasp has a connection with next Avengers film.
Krrish is Rakesh Roshan and Hrithik Roshan's most ambitious series. The Krrish and Krrish 3 stared Hrithik Roshan and Priyanka Chopra in lead roles.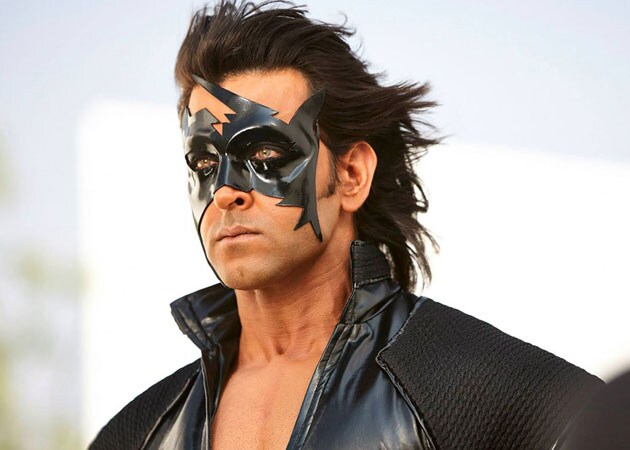 As Hrithik Roshan's fans celebrated 12 years of Krrish, they launched about on Twitter pitching Roshan against Thanos. And if you are wondering what the epic battle is about, it's nothing but of hilarious memes and GIFs – and it has left everyone in splits.
With funny one-liners and snippets from both the films, many users tried to wonder what would happen if Thanos faced Krrish. Some even compared the Marvel villain's quest for infinity stones saying, "6 fingered hand of Krrish is greater than Thanos' gauntlet with 6 infinity stones".
Have a look at some of them.
https://twitter.com/iamtnvr/status/1010538880955658240
https://twitter.com/soodabhinav08/status/1010529939118907392
https://twitter.com/iamrekiraj/status/1010537965641035776
https://twitter.com/sachinkabali/status/1010536614433419265
Before Avengers 4, Captain Marvel will also release in March next year which will double the hype for Avenger 4 as Captain Marvel is said to be the strongest Avenger, yes even stronger than Thor. Marvel's Avengers 4 is already in hype even though it will release in May next year.
The preparations for Krrish 4 has already begun and is dated to release in December 2020.
Aren't these Krrish vs Thanos meme hilarious? Let us know about it in the comments section.