List Of People Who Turned Famous Overnight, All Thanks To Social Media
Get Daily Updates In Email
Published by Vijay Singh on 18 Jul 2018
In this piece of writing, we have gathered up names of 16 people who become successful overnight. Yes, web service has helped them to be famous in no time.
Here is the list –
Dhinchak Pooja
Dhinchak Pooja doesn't need any introduction. She turned out to be a renowned personality overnight with her dhinchak numbers, which were actually pained to our ears, but nonetheless, the similar songs turned her famous.
Pakistani Chaiwala
The image of a cute and dashing man making chai turned him illustrious all over the social media. Arshad Khan got flooded with fans mostly girls who fainted over his looks. Also, he got a number of modeling projects.
Saima Hussain Mir
Saima Hussain Mir got highly famed because of King Khan. SRK took a group selfie at Symbiosis Institute of Design and when the image turned so popular all over the web, people noticed this girl in place of the actor.
Nepali Sabziwaali
Nepali Sabziwaali turned too popular as shortly as her pics reached the web. A lot of people termed her as 'Natural beauty', boys started getting attracted towards her and couldn't accept the fact that she is a sabziwaali.
China's Mirchiwaali
China's Mirchiwaali was looking as spicy as Mirchi and turned a sensation all over the web with her hot looks. Even though just few images of the girl turned viral, they were sufficient to detain hearts.
Priya Prakash Varrier
Her cuteness and her wink became a sensation overnight. This was a lethal blend, a school class and her cute face.
Dr. Mike
He is the handsome physician alive; he gets pleasure from approximately 2.6 million followers and is killing them all with his stylish character.
Soluchan wala Kamlessss
His fate was so intense that he turned out to be a big star in just a night. A video recording turned viral, in which the boy showcased his craving for "Soluchan". Shortly, he turned out to be the talk of the social media.
Lee Minwei
Lee Minwei is a security guard at Changi Airport (Singapore) and somebody randomly took his image randomly and turned viral. Girls went crazy and started imagining having a good-looking beau like him.
Boy Roeles- Justin Bieber's security guard
This Dutch security officer of Justin Bieber turned out to be famous rapidly; he became the new crush of girls. His pic got posted by a girl on her personal Insta handle. Shortly, he commenced getting wedding proposals, LOL.
11. Chai Pee Lo Aunty
The Chai Pee Lo Aunty got viral a few months ago and already everyone is imitating her posting their videos on their social media accounts. Her swag of Chai Pee Lo Friends is something that she gets famous with few videos on social media.
12. Anushka Sharma
It all started when in a particular scene in the trailer, an emotionally overwhelmed Mamta waves to Mauji on his return from what appears to be a tiresome journey, and her expression caught the Internet's attention.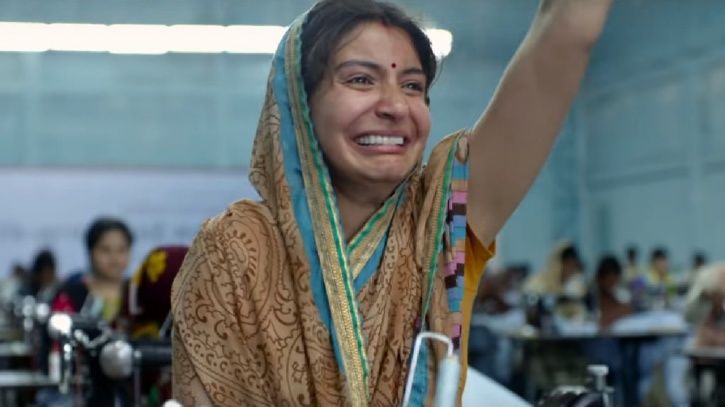 13.  Sacred Games
Twitter trolled Sacred Games, a Netflix series, by immortalising this popular dialogues from the series by turning them into A-class memes. The most common being, no prizes for guessing, Siddiqui's dialogue — "Kabhi kabhi lagta hai ki apun hi bhagwan hai." ("Sometimes I feel like the god.")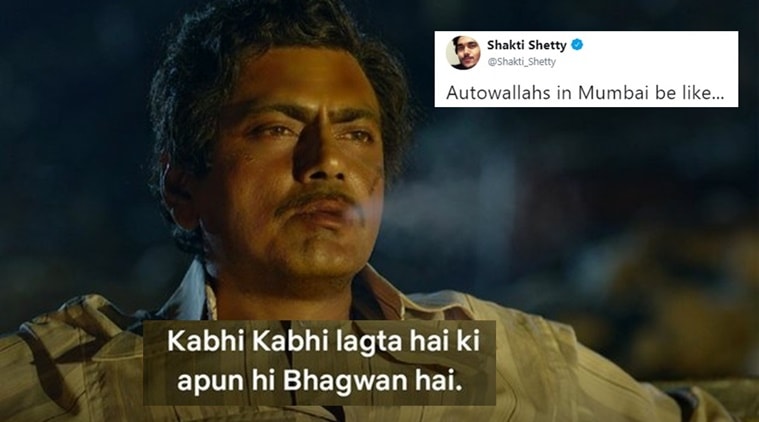 14. Dancing Uncle Aka Sanjeev Shrivastava
Dancing uncle, if you recall, had taken the internet by a storm when he broke into some sick Govinda moves. Nothing much, just an ordinary, elderly man dancing extraordinarily to the tunes of Aapke Aa Jane Se from the movie Khudgarz.
15. Daisy Shah
Ever since the Race 3 trailer landed and Daisy Shah said, "Our business is our business, none of your business," Twitter has not stopped laughing. From Salman Khan to Mumbai Police, everyone have their own take on the dialogue.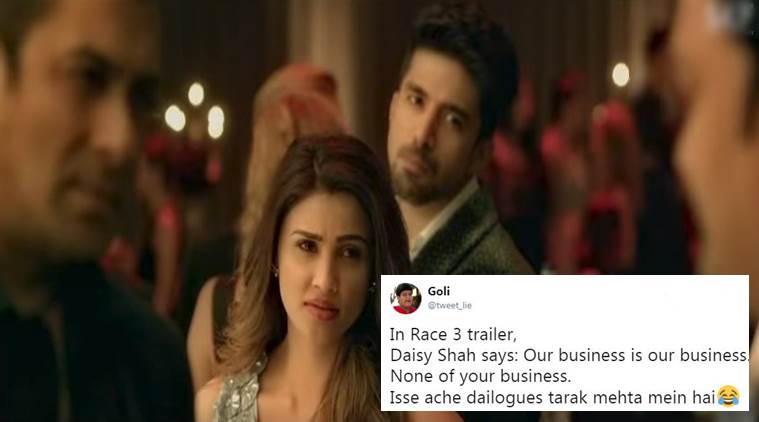 16. Radhika Apte – Netflix
With Lust Stories, Sacred Games and now Ghoul, Radhika Apte is all over Netflix. Her constant presence in shows bankrolled by the online streaming giant has inspired a series of priceless memes.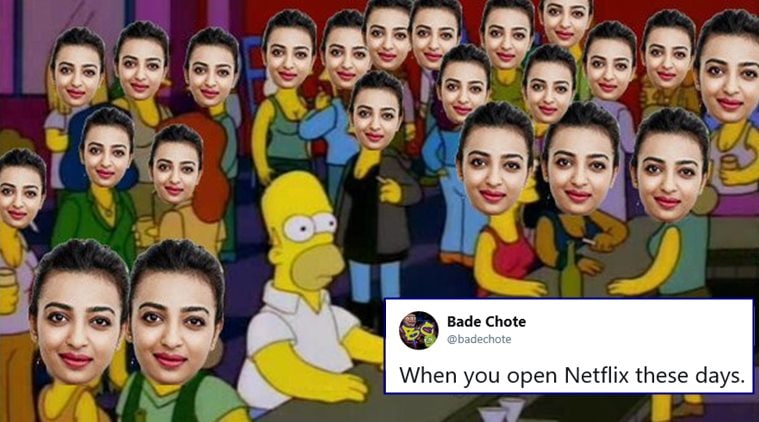 Well, who do you like more amongst all these?
Let us know in the comment box below.