Man Offered Namaz Inside Gurdwara, Video Making Everyone Restore Faith In Humanity
Get Daily Updates In Email
Published by Admin on 27 Aug 2018
India is a tolerant country. Indians are known for their tolerant nature too. When it comes to accommodating people, we have always laid our arms wide open and never refused anyone no matter how bad the relations are with them.
India is given as an example of religious harmony and balance. Despite all the testing times our country and people have faced, several religions co-exist with mutual love, respect and understanding here.
Recently, a video is making all the Indians proud. The video is doing rounds on the internet and people have been praising it. A man was seen offering namaz inside a Gurudwara. And the best part is no one ever told him anything.
This happened in Gurdwara Sahib Bercham in Ipoh, Malaysia. The special thing about the said video is that a Muslim guy is seen praying namaz while Gurbani is being sung at the Gurdwara.
This video is setting a great example of mutual love and co-existence, something that is the basic guideline of every religion. Everyplace in this world is the home of God. When people can live and perform their duties together in the world then they can perform their prayers together also. And there's no better time and example to understand the fact than this.
Have a look at the video here:
Twitteratis are happy and see their reaction below:
Well, isn't this simply amazing?
What do you think?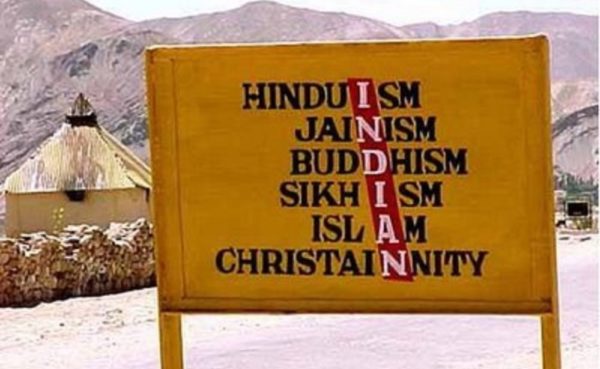 Post your response on the comment section below.
Stay connected to laughing colours for more such updates.