Proud Indians From Finland Award India's Daughter Hima Das With Rs. 1 Lakh
Get Daily Updates In Email
Published by Admin on 18 Jul 2018
Hima Das has recently made our country India proud with her achievement. The whole country is cheering for her as she created history.
The daughter of a farmer from Dhing village in Nagaon district, sprinted her way to victory at the IAAF World Under-20 Athletics Championships as she clinched the top spot in the women's 400m final race on the third day of competitions. Das, a pre-tournament favourite, clocked 51.46s to win the gold. She finished ahead of Andrea Miklos of Romania and Taylor Manson of the United States to win the race.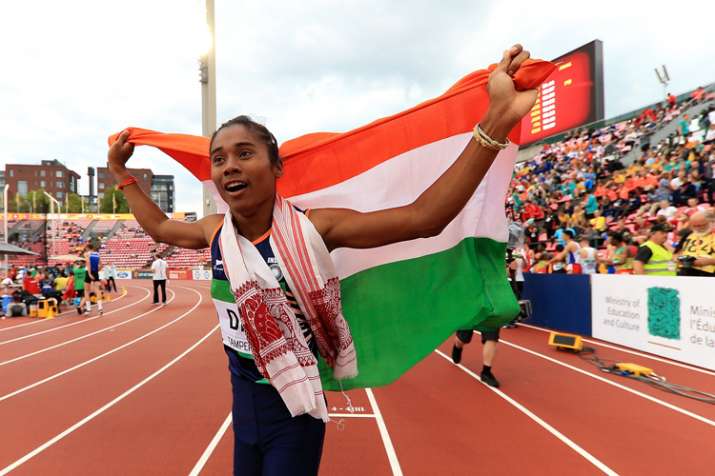 A group of Indians in Finland recently decided to award Hima Das with an award of Rs. 1 Lakh.
"Let's do something for her," Vicky Moga who runs the Warriors Hockey Club in Helsinki, initiated the chat. "Within 10 to 15 minutes, we raised 900 Euros and soon touched our target of Rs 1,00,000 (1250 euros approximately)," he told to a leading newspaper.
"We wanted to honour Hima (Das) as her fellow Indians also because she achieved this gold medal here in Finland, which is our home now," Vicky added. Upon reaching Tampere Sunday afternoon, the group sought an appointment with Das and PT Usha who was a part of the coaching staff.
The group of Indians then surprised Das with the announcement of Rs 1 lakh award.
"We want to ensure that this amount reaches directly to her, so we have decided that we will transfer it to her personal bank account," said Vicky.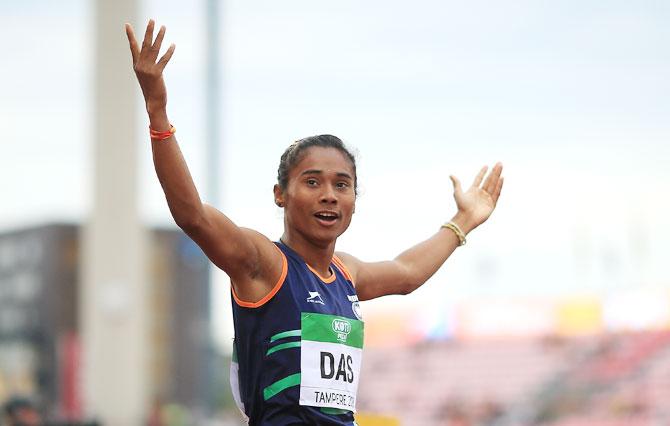 "This is so overwhelming," Das said after the felicitation.
Hima Das has surely made whole India proud and deserves all the rewards for the same.