MLAs In Gujarat Gets 60% Hike In Their Remuneration In Just 26 Minutes
Get Daily Updates In Email
Published by Shifa Naz on 23 Sep 2018
As we all know how busy our politicians are so busy like a passenger train when it comes on passing a bill or implementing a law but when it comes on their remuneration and monetary benefits their speed becomes like an express train. Yes, its true and we all are aware of the strategies of political parties.
Around 1,052 MLAs had declared their educational qualification to be between 5th pass and 12th pass and have an average annual income of Rs 31.03 lacs. As per the new rule, Gujarat lawmakers passed a bill giving themselves a salary hike of 60 percent in a debate that lasted for only 26 minutes, reported by DNA India.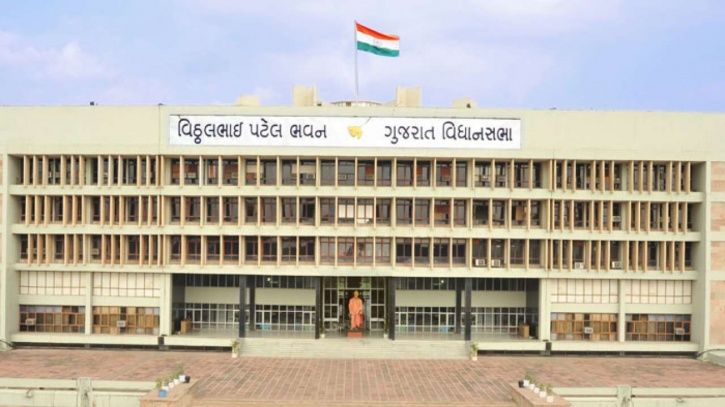 Normally it takes years and years to pass a judicial law that would ensure women safety like (beti bachao beti padhao). An extra rise of Rs 45,000 per month has been added to the pay of the political community members like legislators, office-bearers in the state assembly such as chief minister and his deputy, speaker and his deputy, ministers as well as the leader of the opposition.
The revised remuneration is expected to get started on December 22, 2018.
The bill was introduced by Minister of State for Parliamentary affairs, Pradipsinh Jadeja. The ordinance just came a day after the opposition opposing over the fuel prices which are hiking.
The bill which was just a part of the debate and was not even on the order of the day became a law by afternoon and it even succeeded in convincing the opposition parties who had always been opposing for special announcements in favor the public.
As per DNA India, while putting the bill on the table, Minister Jadeja said it was long pending as the MLAs were incurring huge expenses because of the population boom in their territories and surge in commodity prices. Is it so?…please comment your views.
According to the reports, even none of the Congress MLAs refused the salary hike. "MLAs, who are the lawmakers, make less than the junior-most Class I officer, who is an implementer of the law. In fact, the salary should have been revised even more to bring it on a par with that of secretary-level government officers."
Wait what other new changes will the government make till the election and get all latest updates through us.