Sitaram Rajput is truly an inspiration as he is digging a well all by himself, another Dashrath Manjhi
Get Daily Updates In Email
Published by Admin on 25 May 2018
At the age in which the person falls on the bed, Madhya Pradesh's Sitaram Rajput is digging well to get the village out of the problem of water without getting tired. 70-year-old Sitaram is not less than a precedent, although, in this work, the villagers did not even help the villagers even after their government. In the village, there has been a shortage of water for the last two and a half years.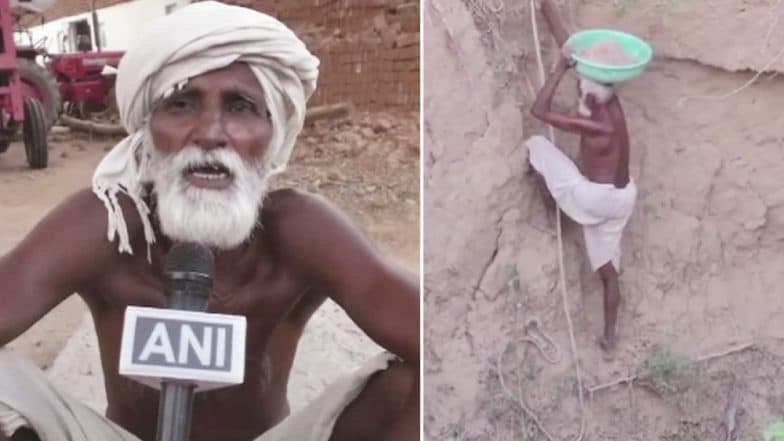 The case is from Hadhua village of Chhattarpur, where there is serious water problem for last two and a half years. The people of the village continued to crave water and bitterly bowed down the government. On the other hand, the government will not litter itself nor will there be any remedial measures to solve the problems of the villagers. In such a situation, 70-year-old Sitaram Rajput decided to dig the well on his own alone to remove the water shortage in the village.
He explains, 'Neither the government nor anybody in the village helped him.'
However, the villagers are now proud of him by what he has shown on the strength of his courage and zeal.