'This man has my whole heart': Kiara Advani reacts as her husband Sidharth Malhotra dedicates style award to her
Get Daily Updates In Email
Published by Aman Shukla on 25 Mar 2023
Star couple Sidharth Malhotra and Kiara Advani are no longer keeping their hush-hush romance a secret after years of doing so.
The couple has not only increased their mush-fest on social media, but they have also been travelling around town singing praises of their significant other. Sid, who was awarded at a fashion event in Mumbai, dedicated his win to his wife, Kiara.
Proudly holding up the newest away in his collection, he said that his better half will be happy. He also added that she has a good actor who is very stylish. "This one goes to her and all the stylists and designers who make me look cool."
Sid also shared the clip on his Instagram story, which Kiara later shared on her stories and penned, "This man has my whole heart."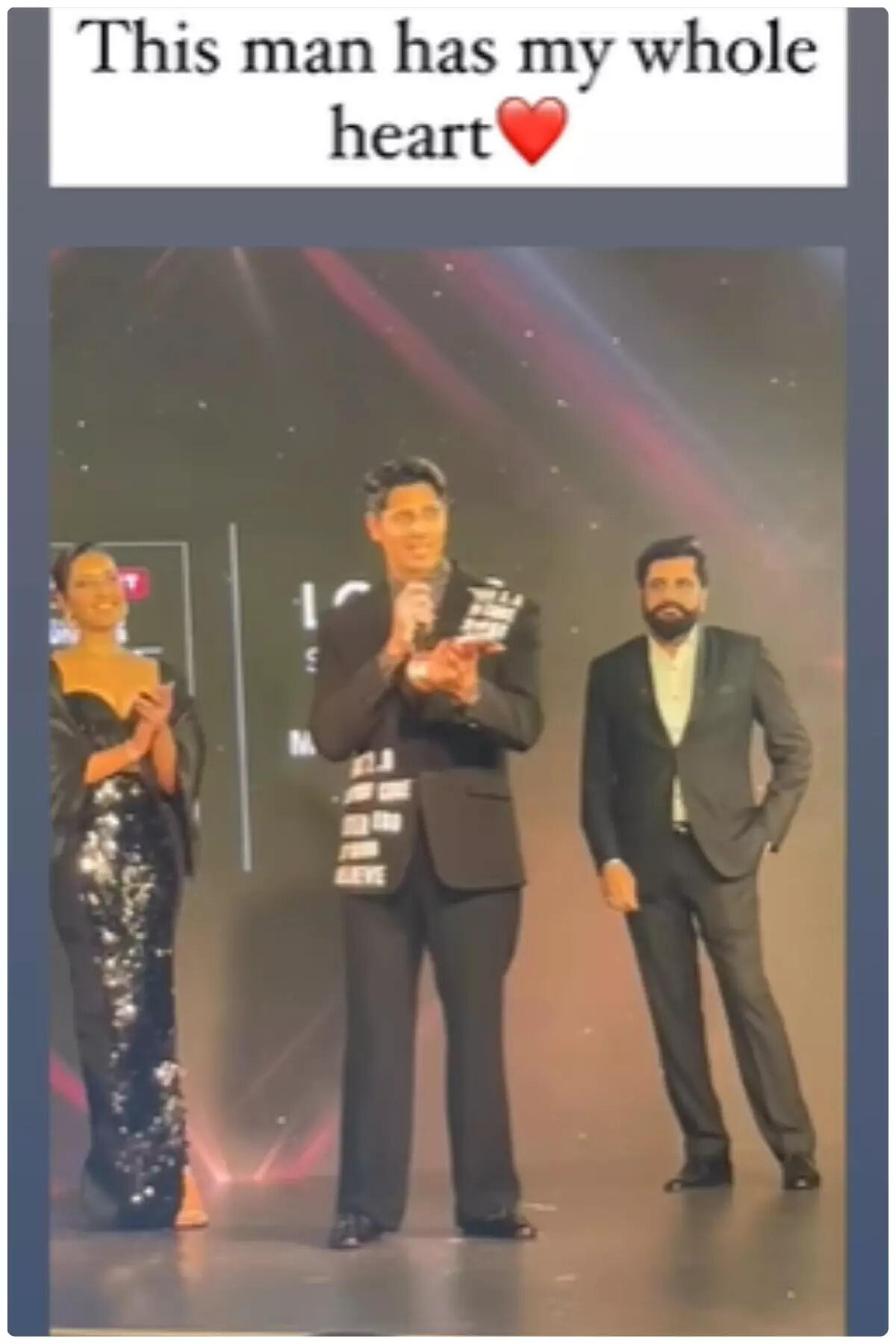 The actor was also questioned about the "wildest thing" he has ever done during the event. In response, he said, "I just got married."
The couple got hitched in an intimate ceremony in February. The couple met on the movie sets and managed to keep their romance under the radar.