TikTok Stars Jannat Zubair & Faisal Shaikh Fun Time In Mauritius; Their Video Is Unmissable
Get Daily Updates In Email
Jannat Zubair turned famous with her stunning performances in various television shows such as Phulwa, Tu Aashiqui and Kashi – Ab Na Rahe Tera Kagaz Kora and more.
She has also acquired a huge fan-following on Tik Tok and often treats her fans with her entertaining dubs and performances on TikTok.
Jannat Zubair is often accompanied by another popular Tik Tok star Faisal Shaikh and the duo was in Mauritius recently as they vacationed and also filmed their forthcoming collaboration on TikTok.
A lot of pictures and videos from their Mauritius trip were spread all over social media and their fans certainly enjoyed the pleasant chemistry between them. It appears that Faisal has noticed all these things, and he recently took to his Insta handle to share a throwback video recording of him chilling with Jannat Zubair in Mauritius.
The slow-motion video clip shows Faisal Shaikh riding a speed boat, as Jannat Zubai is standing beside him. Both Jannat Zubair and Faisal Shaikh seem to be enjoying the cool breeze and were in awe of each other in the video and as they kept making eye contact several times. Salman Khan's movie Laapata was playing in the background and it was indeed the perfect song for this adorable video.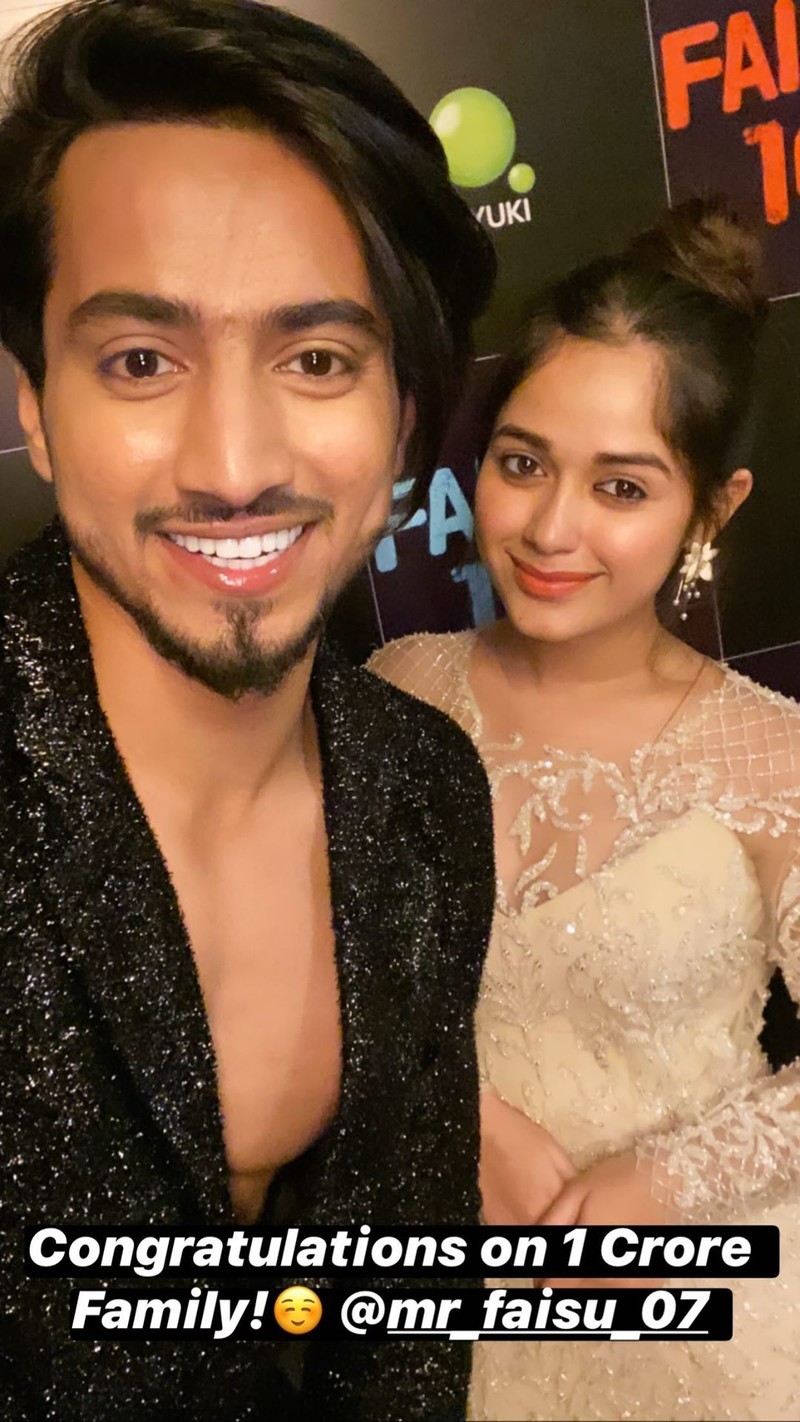 A few days back, Jannat Zubair congratulated Faisal Shaikh on completing the landmark of acquiring 1 crore followers on his Instagram account. Jannat also shared a lovely of the duo and captioned it, "Congratulations on 1 crore family!"
She quoted it with a smiling emoji. Both of them have been often seen hanging out with each other, it has made their fans wonder if they are up to something. As per the reports, both of them were in Mauritius for shooting a romantic video song.
Published by Ricky Tandon on 14 Feb 2020