Two Girls Travel 25,000 Km Across India On Bike To Prove India Is Safe For Women
Get Daily Updates In Email
Published by Admin on 20 Sep 2018
Two women have taken it upon themselves to prove that India is a safe place for a woman. They have decided to do something unique while they have taken this step. The duo will be seen going on a bike ride all over India where they will be covering 25,000 km across the country.
They will set a benchmark as they will become the youngest women to travel pan-India on motorbikes. The duo is 21-year-old Elby Jolly and 19-year-old Harsha Mishra set out from Lucknow on July 31 to travel across all 29 states. Christened 'Safar-E-Hindustan'. The motive of this expedition aims to prove that India is a safe country for women.
After having travelled through UP, West Bengal, the seven northeastern states, Karnataka and Kerala, among others, they reached Goa — the 21st state on their itinerary — on Tuesday. So far, they have covered 12,000km of their planned 25,000km journey.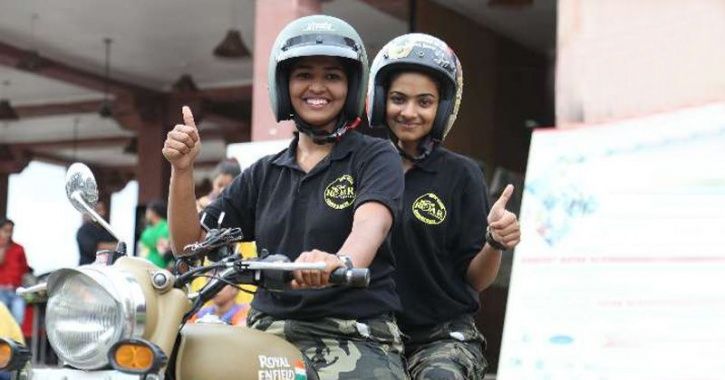 After their overnight halt at Chicalim, they will continue their onward journey via Mumbai, Gujarat, Haryana, Punjab and others states before ending their travels in Lucknow.
Gujarat-native Jolly holds a postgraduate degree in education and administration, and is currently appearing for entrance exams for defence jobs. Mishra, who hails from Bihar, is a civil service aspirant. While this is a maiden attempt at an expedition of this scale for Jolly, Mishra had earlier gone on a cycle expedition across the country, in 2017, but was forced to giveup and return home after completing 15 states, owing to her father's demise.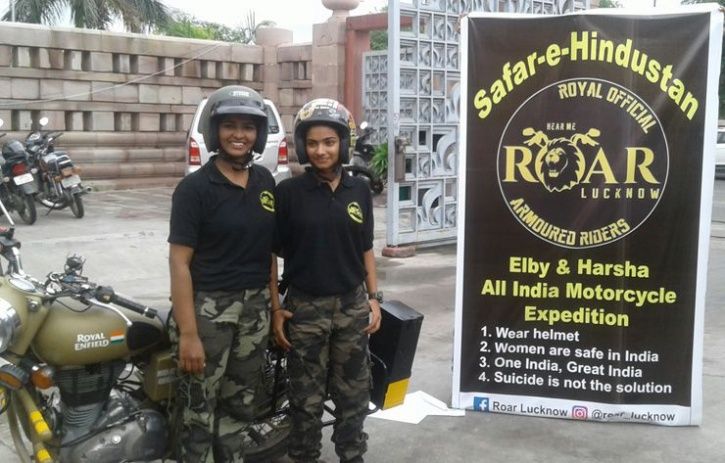 "We had difficulty in convincing our families initially, but they came around eventually," said the duo who met in February 2018.
They have received sponsorships from a Lucknow-based biking club and they are none other than the members of, Gujarat Tourism. Apart from them, they also received sponsorships from several other private organisations before setting out on the expedition. On their way, they take help from the local police to arrange for overnight stays or live with friends or family wherever possible.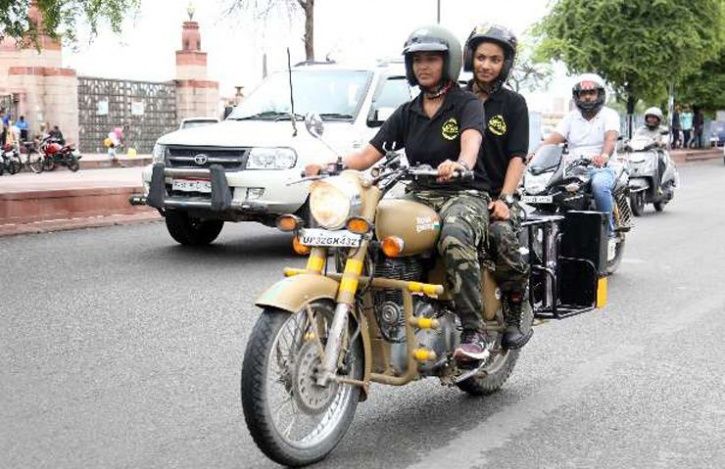 The duo are making it a point to meet traffic police personnel, students and citizens in the states they are visiting to spread messages about women's safety, road safety and most importantly, suicide awareness, in an attempt to carry forward the efforts of deceased cross-country biker Sana Iqbal.