Varun Dhawan to Marry His soulmate Natasha Dalal this Month In Alibaug
Get Daily Updates In Email
Published by Riya Sharma on 13 Jan 2021
A few days ago, in a talk show with Kareena Kapoor Khan, Varun Dhawan had revealed that he had met Natasha for the first time when they were in the sixth standard. Reminiscing about the time when he had realized he had fallen for Natasha, Varun had explained that she was in the yellow house and he was in the red house, and it was on the basketball court. During the lunch break, he had seen her walking, and it was that moment for him that he had realized he was in love with her.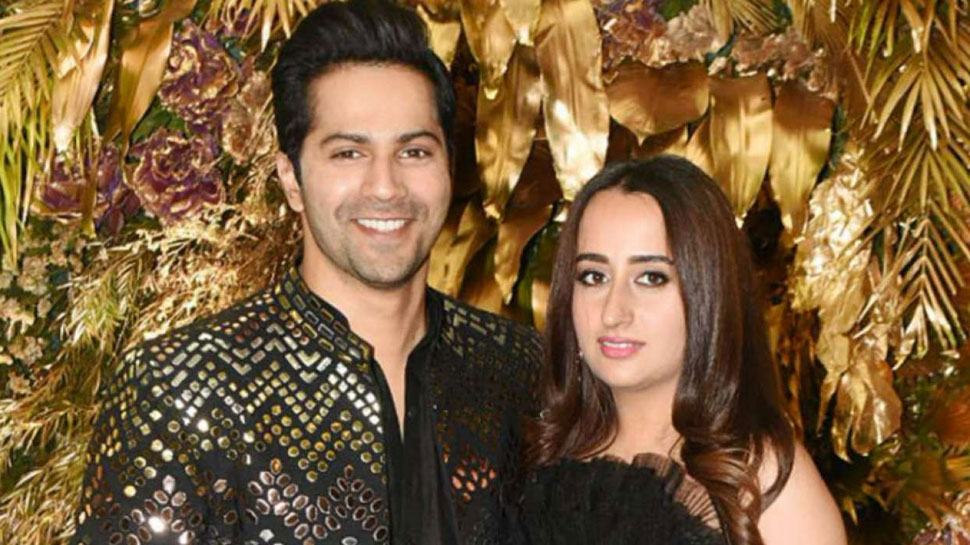 For the uninitiated, Varun and Natasha's wedding has been on the cards since 2019 itself but with the pandemic in the year 2020, it had to be postponed. According to some reports of Pinkvilla, Varun and Natasha are getting married this month. Reports also state that Dhawan visited Alibaug to book a five-star hotel for his upcoming nuptials. A source informed, "It's going to be a big, fat Punjabi wedding but with a restricted guest list, thanks to COVID-19. A list of 200 people has been finalized by the Dhawan's' for the wedding in Alibaug."
Earlier, Kareena Kapoor Khan had almost confirmed Varun and Natasha's engagement by referring to Natasha as Varun's fiancee in her talk show. Talking about getting married to Natasha, Varun had said, "See, marriage, coming into this period when you have been with someone for so long. I felt like getting married after I saw my brother and my bhabhi. When I saw my niece Niara, I was like, 'This is good.''
Earlier, in an interview with the Filmfare magazine, Varun had talked about Natasha's influence in his life and how happy he is to spend the rest of his life with her. The couple has been together since the very beginning, even before Varun started his career in Bollywood and now they are about to begin a new journey.