Hardik And Shikhar Dancing On FIFA World Cup Anthem Will Add Fun To Your Monday
Get Daily Updates In Email
Published by Admin on 02 Jul 2018
India is known as the hub of Cricket. Even though it has originated in England, it is played more in India. A cricket match is like a festival in India. Thousands of people gather in the stadium to cheer for the team. Even for IPL, hundreds of fans gather in the stadium to cheer for their favourite team and enjoys viewership of millions through digital platforms.
Shikhar Dhawan is an explosive batsman in the cricket team. Hardik has proved himself as an all-rounder.
As the Men in Blue gear up for the three-match T20Is, after a hectic net session, the two decided to relieve their stress by dancing. Dhawan's caption wrote,' We love to dance. Here is a legendary dance partnership – @hardikpandya93 and me. #dancing #squadgoals'. Take a look.
The duo were dancing to the 2018 FIFA World Cup's official theme song 'Live it Up' in case you were wondering. Looks like the football fever has got to the players as well. Have a look at the video.
Dhawan scored 74 runs off 45 deliveries in the 1st T20I match against Ireland which India comfortably won by 76 runs. Pandya scored a blistering 32 off 9 deliveries which consisted of 4 sixes and 1 four.
Onto the England tour, the Indian cricket players were seen at the nets, trying out some new techniques.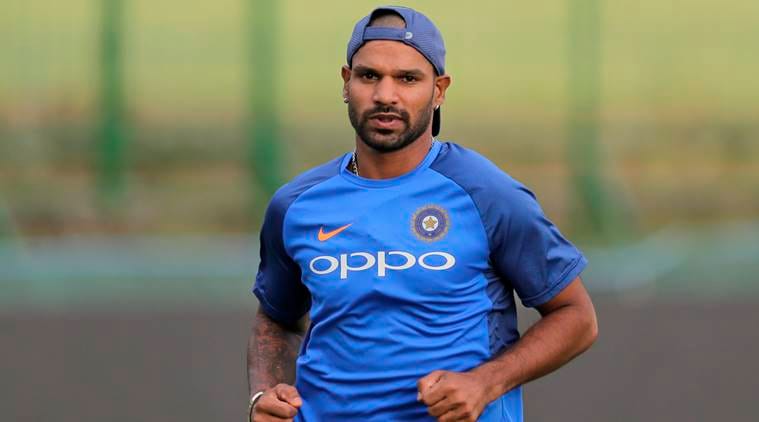 In a separate net, Dhawan after a customary net session devoted extra time to counter short-pitched deliveries. He took throwdowns with a heavy plastic ball in order to counter the extra bounce. He then perfected the trademark pull shots against tennis ball throwdowns.
We wish our Indian team good luck for upcoming series.