Washington journalist reporting in six languages impresses people online
Get Daily Updates In Email
Journalism is a difficult task to do, it is all about informing the audience about whatever is happening in the world in the best way you can. When someone enters into the field of journalism the first and foremost thing to know is language and the way of effectively communicating to the public. One should have a good command of a language then only it would look convincing to the audience. If a journalist knows to speak more than one language then it becomes much easier to keep the audience with you like the more you know the more they will understand and keep on watching you. Communication is an important tool of reporting likewise, one video of a journalist has gone viral because of his speaking skills.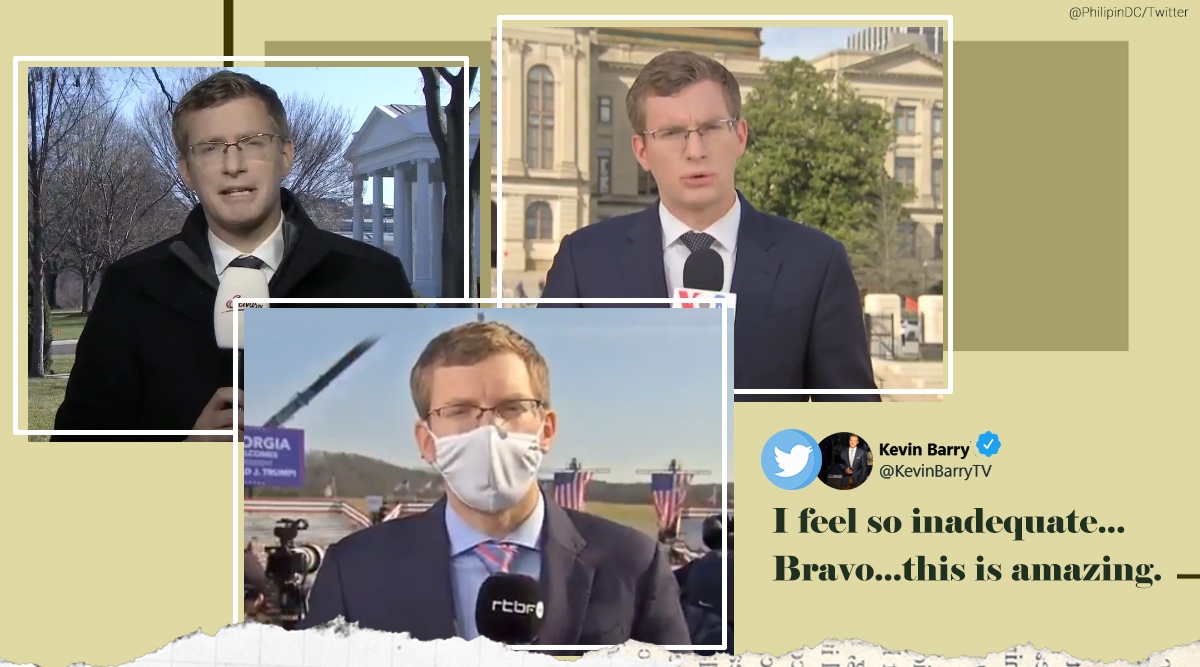 ImageSource
A Washington-based based journalist's flair for languages earned praise on social media after a montage of his week's work was shared on Twitter. The video showed the senior journalist reporting in six languages. Philip Crowther, a multilingual TV, radio, and print journalist, and is an International Affiliate Reporter for the Associated Press (AP). He is also the White House correspondent for France 24. Fluent in English and French, the reporter has a good command of several other languages as well.
Born in Luxembourg to a British father and German mother his website says that he is "a native speaker of English, German and Luxembourgish as well as a fluent speaker of French, Spanish and Portuguese." Many journalists also commented on the video saying their minds were blown by the man's skills. Twitter was full of tweets appraising him and his skills, people are surprised to see that. It is always exciting to see something unusual and exceptional. This also sets a standard of reporting and indicates what all skills could get you a larger audience.
Published by Riya Sharma on 14 Jan 2021