Zoho employee's journey from security guard to tech officer goes viral
Get Daily Updates In Email
Lately, the career path of a Zoho worker is going viral on social media. Watching this, the net people are also advising him Kurnish. Leaving home with 200, first serving as a security guard for a software company, he is now a part of the company's tech team. His name is Abdul Alim. When he shares this heartening story and moving journey story on the social media platform, it goes viral as it touches people's minds.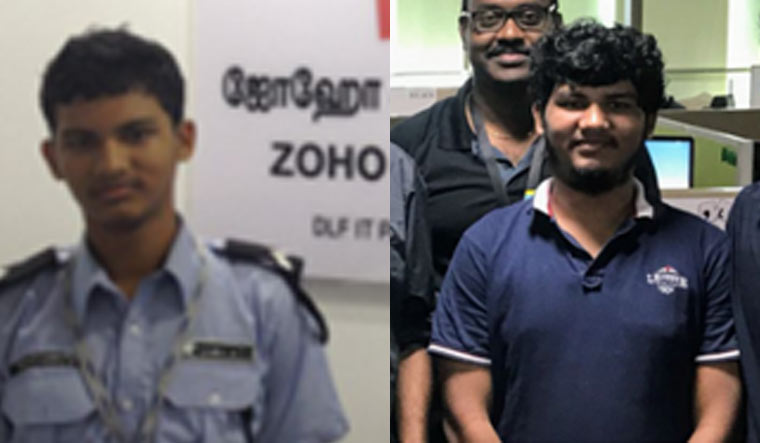 "In 2013, With just 1000 rupees, I left my home, spent 800 on a train ticket. After roaming for 2 months on the streets, finally found a job at a security desk," Alim wrote.
"One day, one of the senior employees of the company, asked my name and said – Alim, I can see something in your eyes (sounds filmy I know). He asked me about my studies and my computer knowledge."
In his reply, Alim said that he had learned some HTML in school. He then questioned Alim if he wanted to learn more and thus he commenced learning new things similarly. Since Alim's security guard had a 12-hour shift. So he would go to that senior worker after him.
After 6 months of understanding from that senior employee, Alim made an application himself. Which does not have user input and visualizes them. Then the application created by that senior employee Alim indicates to their director. The director even liked the application very much and called Alim for an interview.
Upon hearing this, Alim assumed that he might not be interviewed again. Because he did not go to college, and only in tenth grade to pass the study qualification. But he was told by Zoho, there is no necessity for a degree here, only knowing what is needed will be deemed his ability.
Then on the day of the meeting, he goes and gives the interview and he is also appointed. Now Alim has been working in Zoho Corporation for the past 8 years. Alim thanked the senior employee for this whole journey. His name is Shibu Alexis.
Published by Riya Sharma on 26 Mar 2021